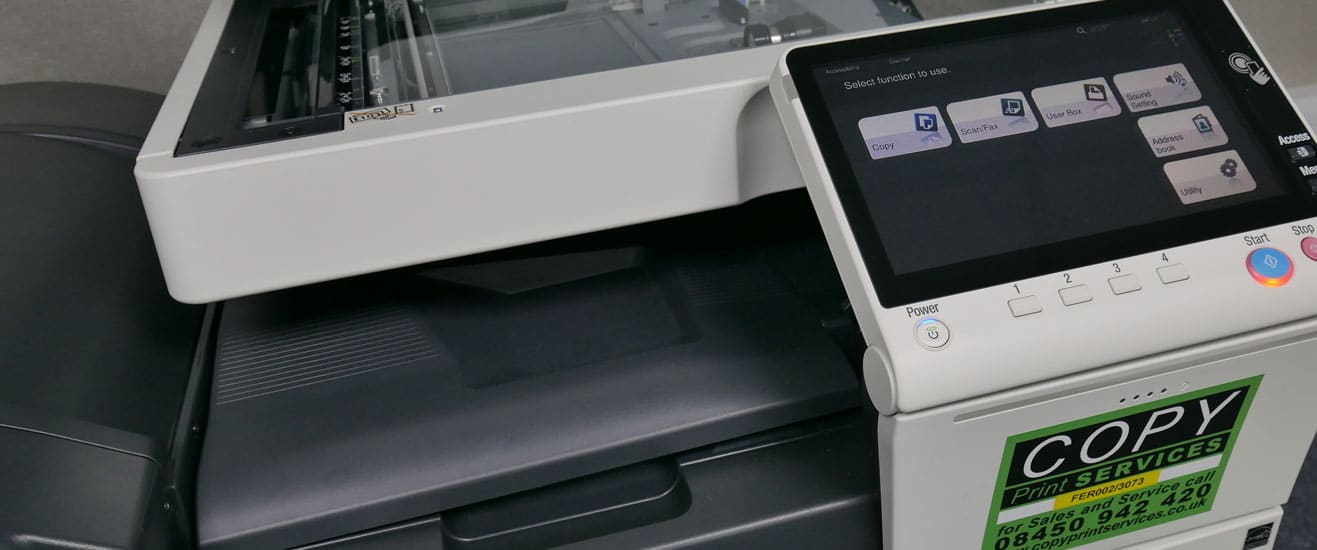 The Benefits Of Photocopier Rental
Renting can be more cost-effective
One of the major benefits of photocopier rental is the fact it is highly cost-effective.
Renting a copier gives you the freedom to invest more of your money into the resources in your business that are in need of attention.
Unlike paying for a copier in full, renting gives you the ability to allocate your capital in more effective ways.
Office equipment costs can sometimes pile up very quickly, so being able to manage these costs knowing that you can upgrade the equipment further down the line is a great feeling.
Due to the nature of business and cash flow, it makes much more sense to pay a small fixed amount than the full price upfront.
Not everyone wants to make a long-term investment when buying a photocopier, so, if that sounds like you, you should definitely be thinking about renting your photocopier.
Additional flexibility
Another benefit of renting is flexibility.
Renting offers much greater flexibility than leasing or buying because you can choose a product that is right for you now and then if you change your mind or want to upgrade, you can switch to a different one.
Not only this, but you also avoid a steep initial investment, taxes and additional costs.
The flexibility of payment is also a huge benefit you can gain from renting.
At Copyprint, we provide complete flexibility with our photocopier rental packages.
We offer short term or a long term rental, depending on your requirements and we can be as flexible as required.
Our copier rental packages can range from a day to a week, several months, a year, or even longer.
There could be tax benefits
As well as flexibility and costs, renting can also have benefits when it comes to tax.
If you are interested in reducing your overall tax bill then renting a photocopier can help as it is deductible as a business expense.
​

This will then reduce your overall net cost.
For example, if you were to buy a photocopier, you could claim up to 40% of the original price against tax and then 25% of the remaining balance after.
However, if you were to rent a photocopier instead, you can reclaim everything that you pay on a monthly, quarterly or annual basis.
To summarise, by renting a photocopier, you treat it as a regular business cost.
As mentioned above, the flexibility of being able to upgrade or downgrade your equipment is a huge advantage over outright buying the photocopier.
This is great if your needs and resources change over time, as many businesses do.
At first, you may only need a basic copier that deals with a lower capacity.
However, as time goes on, and your business grows, you may find that you need a machine that can handle a larger workload.
Ultimately, it comes down to you and your business needs.
Being able to change equipment as you wish means that the choice is always in your hands.
Renting will typically cost more than leasing a copier and can be anywhere between £25 per month right through to £1,000's per month.


Final Thoughts
If you are looking for a flexible, cost-effective plan for using a photocopier in your business, photocopier rental may be what you are looking for.
Whether you are a small business or a corporation, having the flexibility to upgrade your equipment when you want, receive tax deductions and do so in a cost-effective way is simply a no brainer.
​

Looking for a full-colour machine or a plain black and white machine?
Copyprint Services will provide the right equipment and plan specific to your needs.